Turning Pointe Dance Center opened in July of 1993 under the direction of Julie Otani. She had a life long dream to create a meaningful dance experience for all her students. The dynamic and professional faculty at TPDC is dedicated to providing a strong technique base, guiding each student towards self-confidence, while promoting a love of dance.
Turning Pointe Dance Center proudly celebrates 30 years as the area's leader in dance education. Julie and her staff create an environment where fun, fitness and art unite! TPDC has been a second home for thousands of students as well as a versatile and award winning studio. Whether your dancer takes one class a week or many, your child will feel a part of the TPDC family.
At TPDC the instructors instill passion while nurturing creativity.
Thank you for choosing TPDC as your child's dance studio.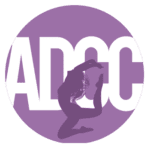 Turning Pointe Dance Center is a proud recipient of the ADCC Studio of Excellence Award in 2018 & 2019