The faculty at TPDC meets regularly to discuss a student's progress and placement. We are extremely careful when choosing the correct class level for each student. Placement decisions are derived from many years of teaching experience. Placement is highly individual and the factors that go into the decisions are complex. Children are often placed in a class where they will feel confident in order to promote self-esteem, as well as challenge them.
It is important to realize that students will not all progress at the same rate. The number of times per week a student studies may also influence how quickly he or she progresses. Students are easily discouraged when placed in too difficult a class and may lose their passion for dance. We encourage all of our students to work hard and become the best dancers they can be, but they must work at an appropriate level. Our goal is for dance to be a positive experience for each student.

TPDC accepts cash, checks, Visa, Mastercard for online payments. Amex and Apple Pay (in person payments only)
Students may register by mail or online. Returning students must register for classes listed on the class placement chart only. Classes are filled on a first come first serve basis and if a recommended class becomes full, we will suggest an alternate.
Registration by mail is subject to approval and requires a completed, signed registration form and payment, which includes a non-refundable registration fee of $20.00 per student and first and last 2 tuition installments, or payment in full. Please mail form to 191 Mountain Avenue, Springfield, NJ 07081.
Online registration is subject to approval and requires payment which includes a non-refundable registration fee of $20.00 per student plus first and last 2 tuition installments. To register online, go to www.turningpointedancecenter.com click on the DanceWorks Online Registration.
Installment Payment Plan:
Tuition bills are not mailed home. Tuition can be paid in eight installments. At time of registration, your first installment must include the first and last two installment payments plus a $20.00 registration fee per student. The remaining seven installment payments are due the first day of each month, from October through April. A recurring payment plan can be set up online. If a cash, check, or credit card payment has been processed by the 10th of the month, the credit card on file will not be charged. Any payment received after the 10th of the month will incur a $10.00 late fee.
Returning Student Plan: Students returning from the previous year are entitled to a 10% discount when tuition for the entire 10 month season (plus a $20.00 registration fee per student) is paid in full by Monday, June 5, 2023. This 10% discounted tuition must be paid by check or cash only. Credit cards will not be accepted.
Recital Costume Policy: Students must wear costumes to participate in the end of year recital. Costume invoices will be sent out and payments are due November 10, 2023. Payments can be made by cash, check, or credit card. If payment is not received by the 10th, the card on file will be automatically charged.
Little Movers 2-3 year old class is held in $10.00 a week sessions.
Little Movers registration is accepted by mail or in person only.
Any questions please feel free to call (973. 376.2111) or email [email protected]
**Please note we do not accept online registration for Little Movers.
This 45 minute class for ages 2 and 3, will introduce your active toddler to the basics of ballet, tumbling, and creative movement; while focusing on the development of listening skills to follow directions. This non- recital class is appropriate for both girls and boys. It is designed to engage your child in activities such as tumbling, creative movement and the basics of ballet. Props such as hoops, ribbon dancers, the trampoline and parachute are also incorporated. This ongoing program is offered in sessions throughout the dance season. There is continuous enrollment for Little Movers, please call 973-376-2111 to enroll your child! Register in person or by mail, we do not accept online registration for Little Movers.
8 weeks session $80
Wednesday Morning
Springfield -191 Mountain Avenue
10:00am -10:45am
November 1st – December 20th
7 weeks session $70
Saturday Morning
Union – 565 Rahway Avenue
9:00am -9:45am
November 4th – December 23rd
(No class November 25th)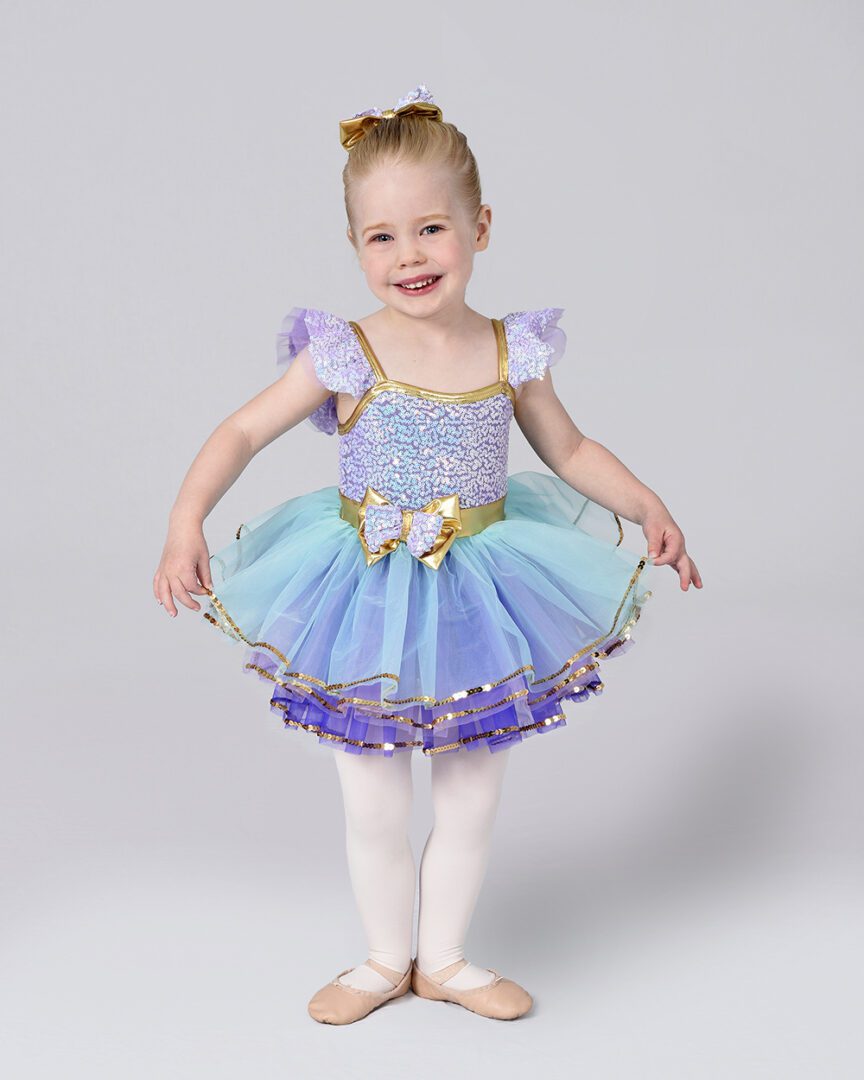 This combination class is a fun and exciting introduction to the joys of all three styles of movement. This class focuses on simple movement to provide a positive experience for young dancers ages 3 to 6. Acrobatic floor work is taught in a fun and progressive method, while students also learn ballet fundamentals and basic tap technique.
A/B/T is one hour in length, and introduce children in preschool through 1st grade, to several styles of dance. Classes are designed to introduce young dancers to structure while encouraging confidence to explore and create. Classes channel energy, stimulate imagination and promote creativity.
Children learn about their bodies, space around them, socialization and motor skills. Students develop self esteem, concentration, behavior and respect, musicality, rhythm, memorization, coordination and become prepared for further dance studies.
The following classes are offered for students in grades 2 through 12.
Taught by our highly motivated, educated and caring instructors, in a fun and creative way. Classes are one hour in length.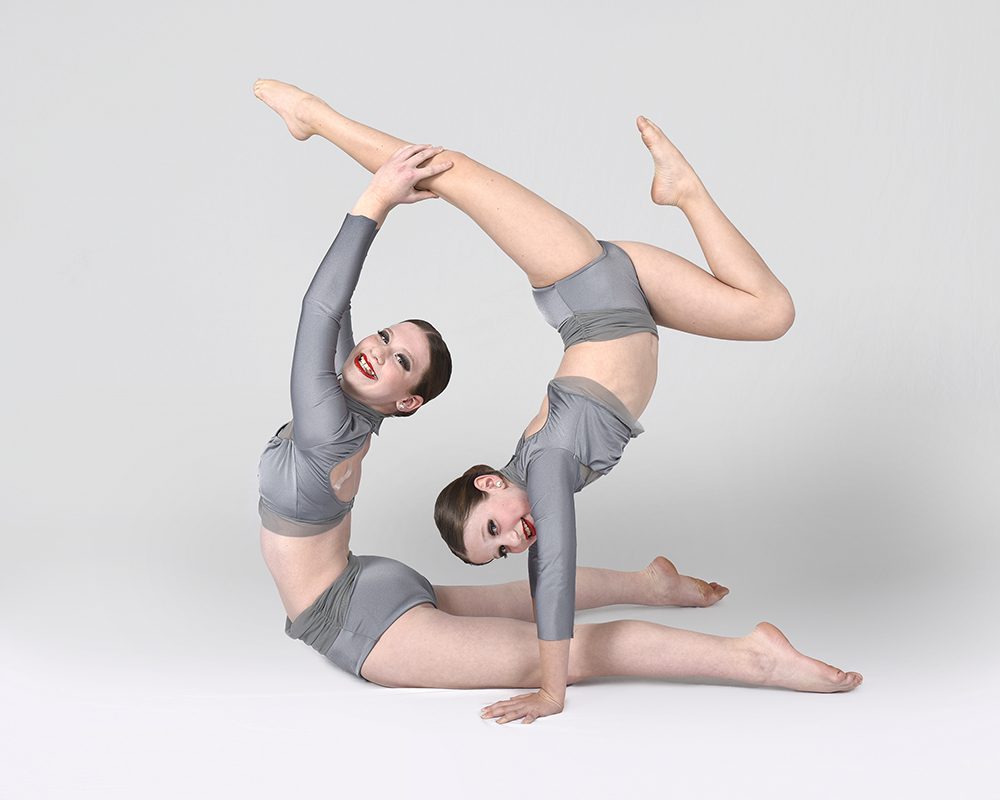 The focus of this class is on flexibility, balance, strength and coordination. Taught in a progressions method, dancers will learn jumps, leaps, splits and tumbling on mats. In addition, skills such as cartwheels, handsprings, aerial work and agility are learned.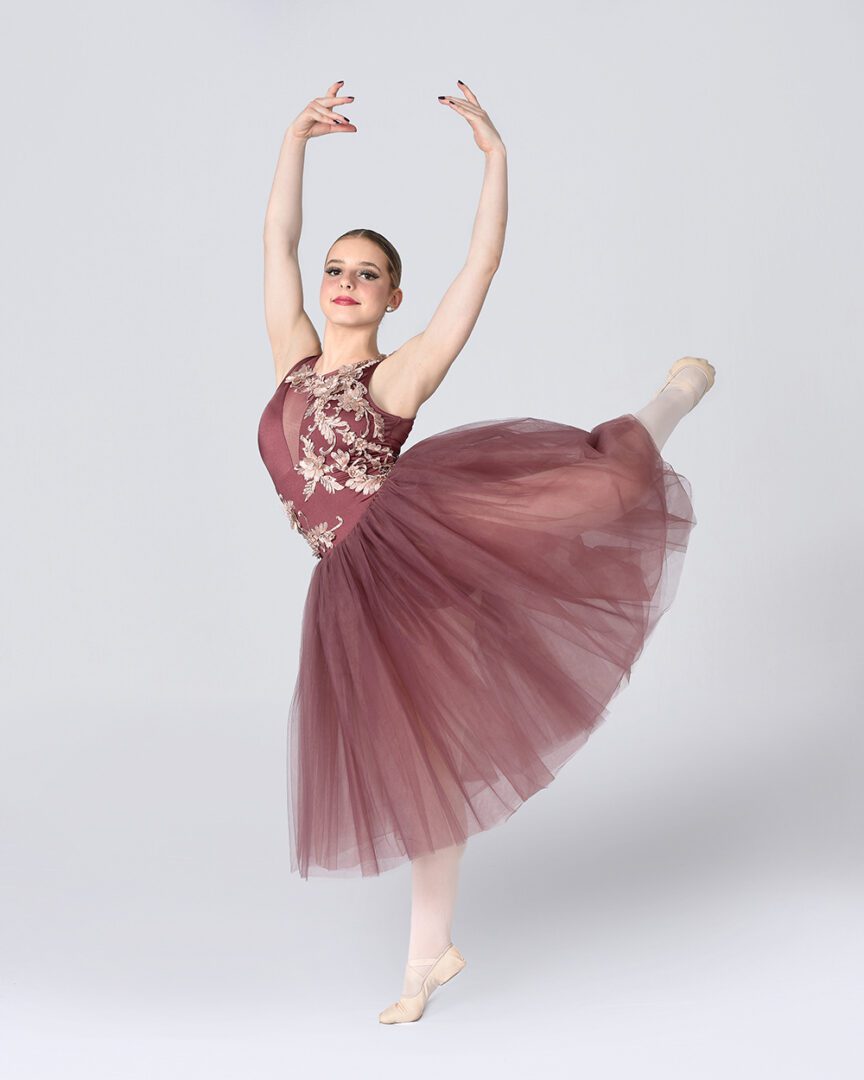 The basis for all dance training. Barre, center floor work and traveling steps are taught using correct French terminology. It develops essential techniques of balance, control and memory. Ballet Also promotes flexibility and muscular strength while stressing correct body placement.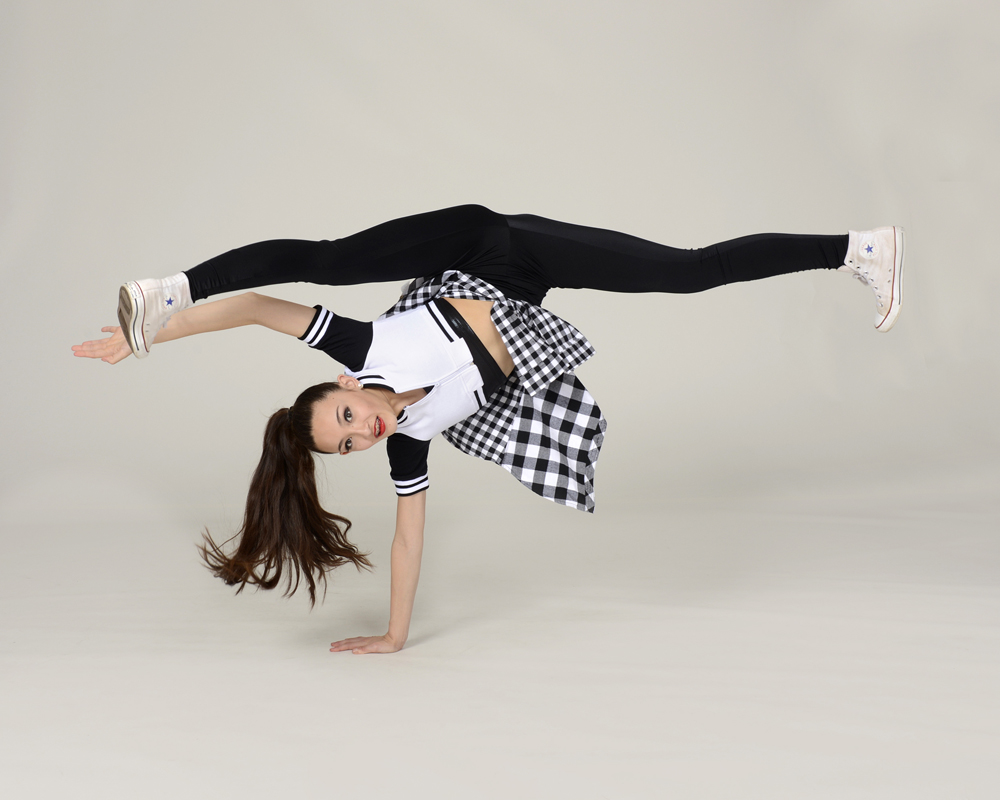 Hip Hop dance is a modern fusion between jazz and street dancing. This includes a wide range of styles notably breaking, locking and popping. This popular, fun and energizing form of dance is one of the few disciplines in which personal style and creativity are considered to be very important.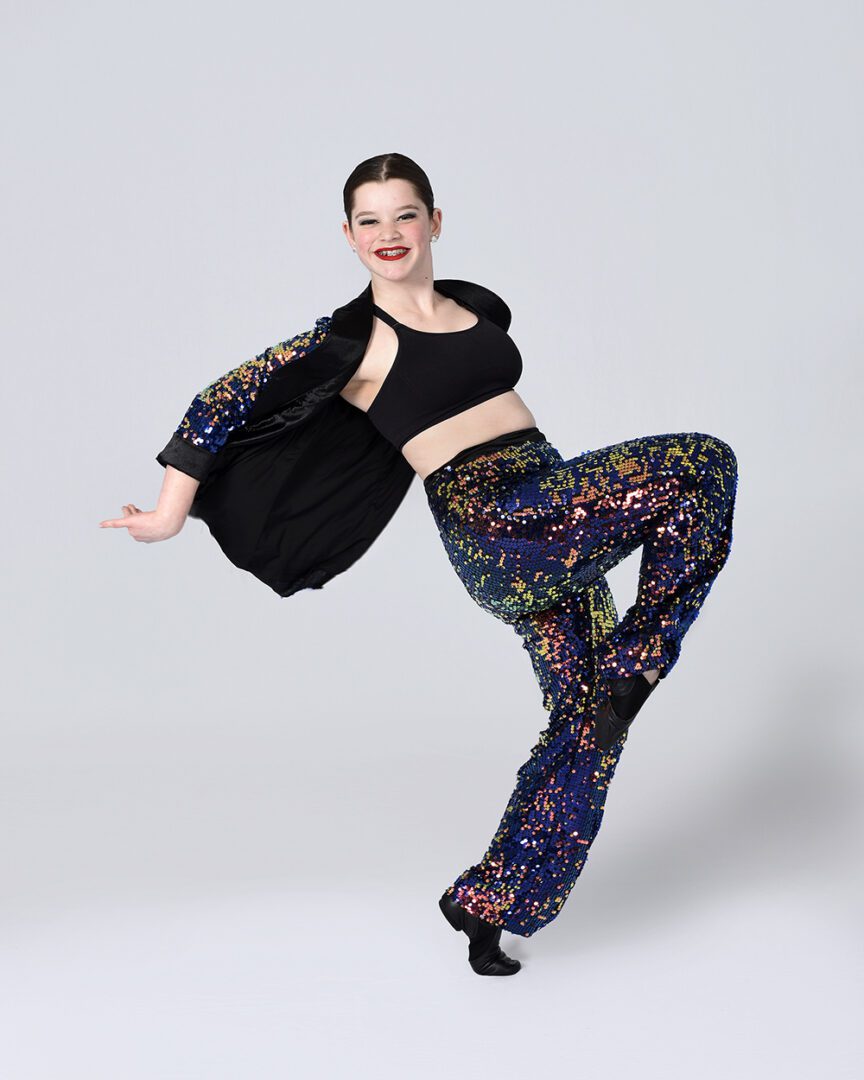 This exciting dance form has its roots in the Broadway theater. Special emphasis is placed on technique, which develops the ability to move and control each part of the body. Includes warm-up to stretch each muscle group, isolations, traveling steps, leaps and turns. It helps students discover their own sense of internal rhythm, coordination and personal style.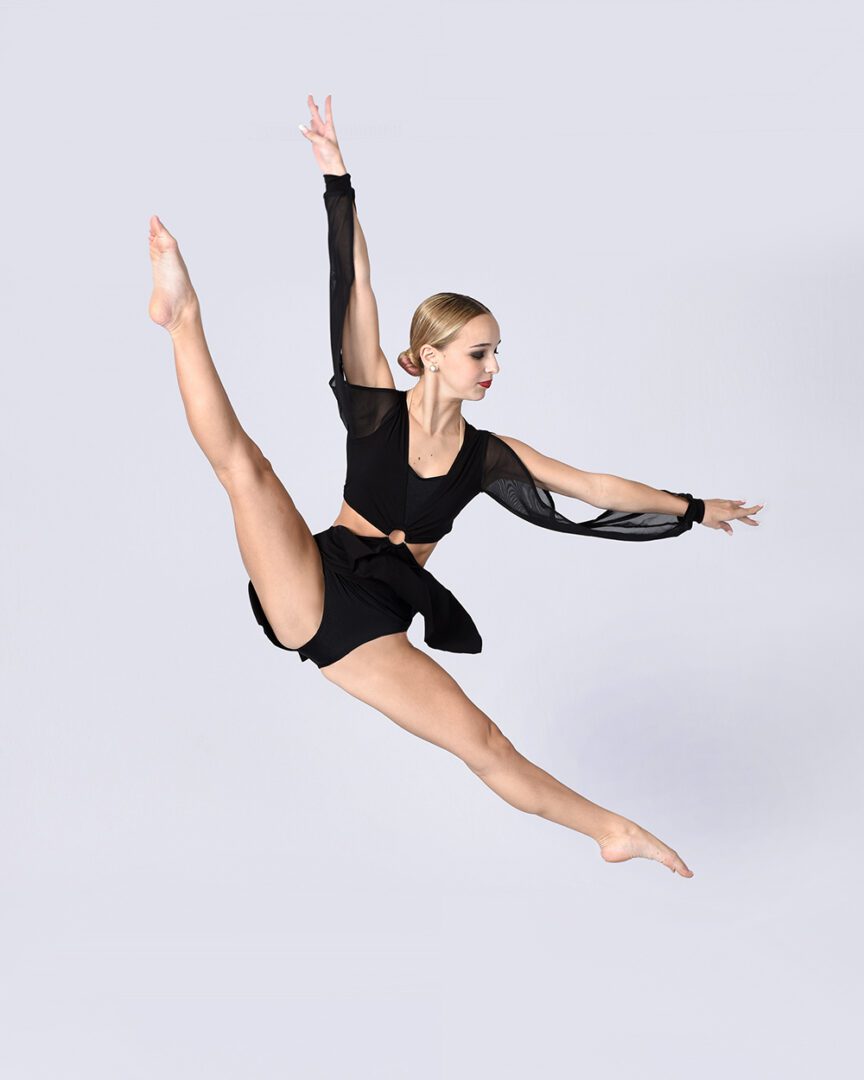 This dance style combines elements of Ballet, Modern and Jazz dance techniques. Contemporary dance places an emphasis on dramatic interpretation of the music, with an emotional connection. It utilizes the fluidity of Ballet with the control of Modern and the freedom of Jazz.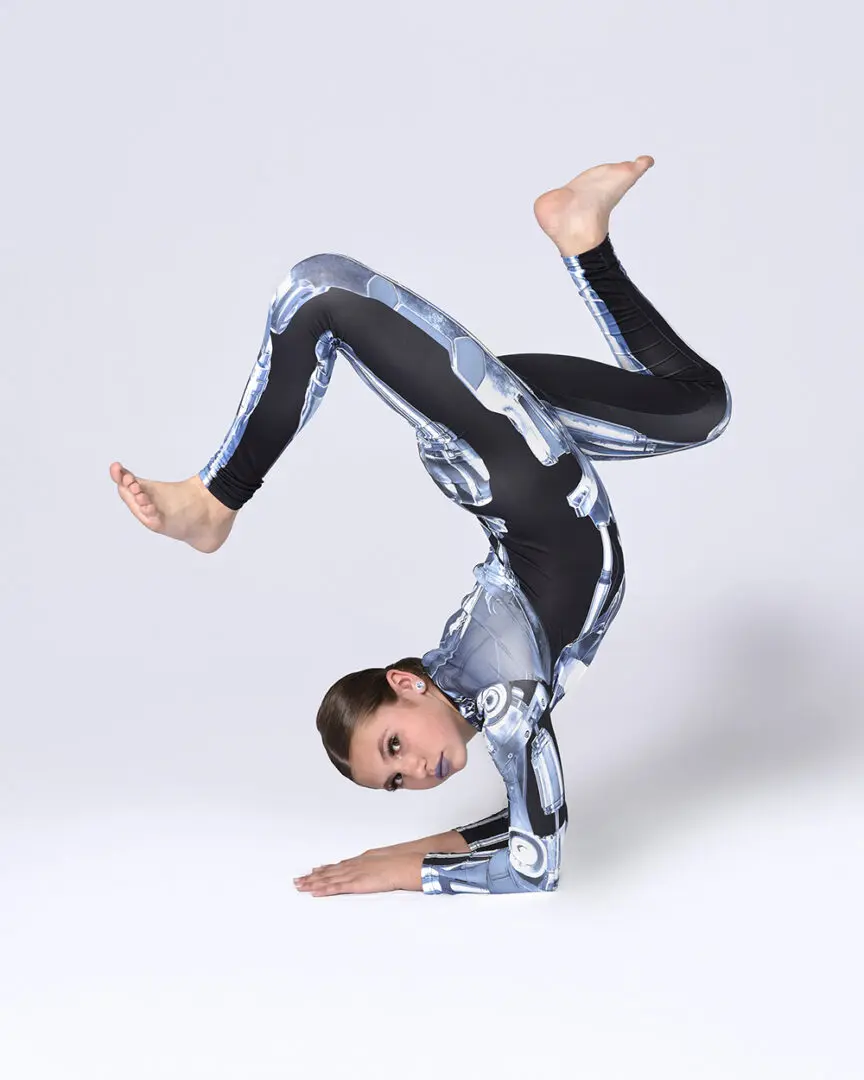 This dance form emphasizes the elements of movement such as centering, gravity, posture, spatial awareness and imagery. This class also incorporates athletic movement, rhythmic and musical exploration, weight sharing and lifts. Students are also taught how to work in a group and improve their self-expression and creative skills.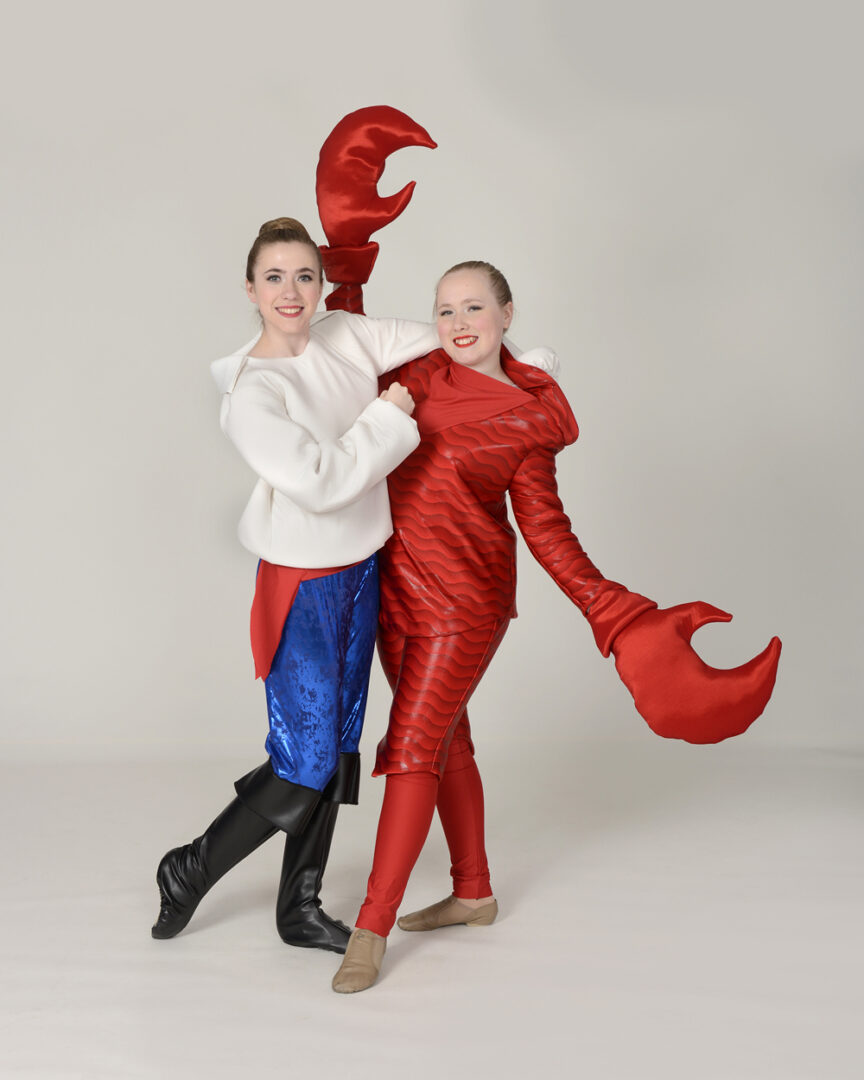 This form of theater combines music, songs, spoken dialogue and dance. Emotion as well as a story is communicated through words, music, movement and technical aspects. This class includes improvisation, choreography, character development and audition experience.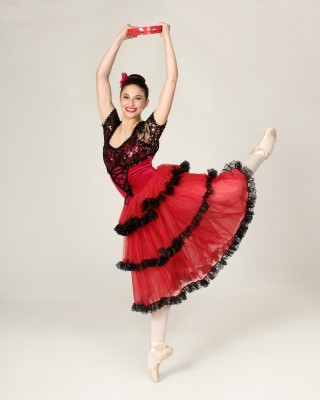 A strong foundation in ballet is required before students are selected to participate in this advanced technique of ballet on pointe. Participation is by teacher recommendation only. Classes are 1 1/2 hours in length.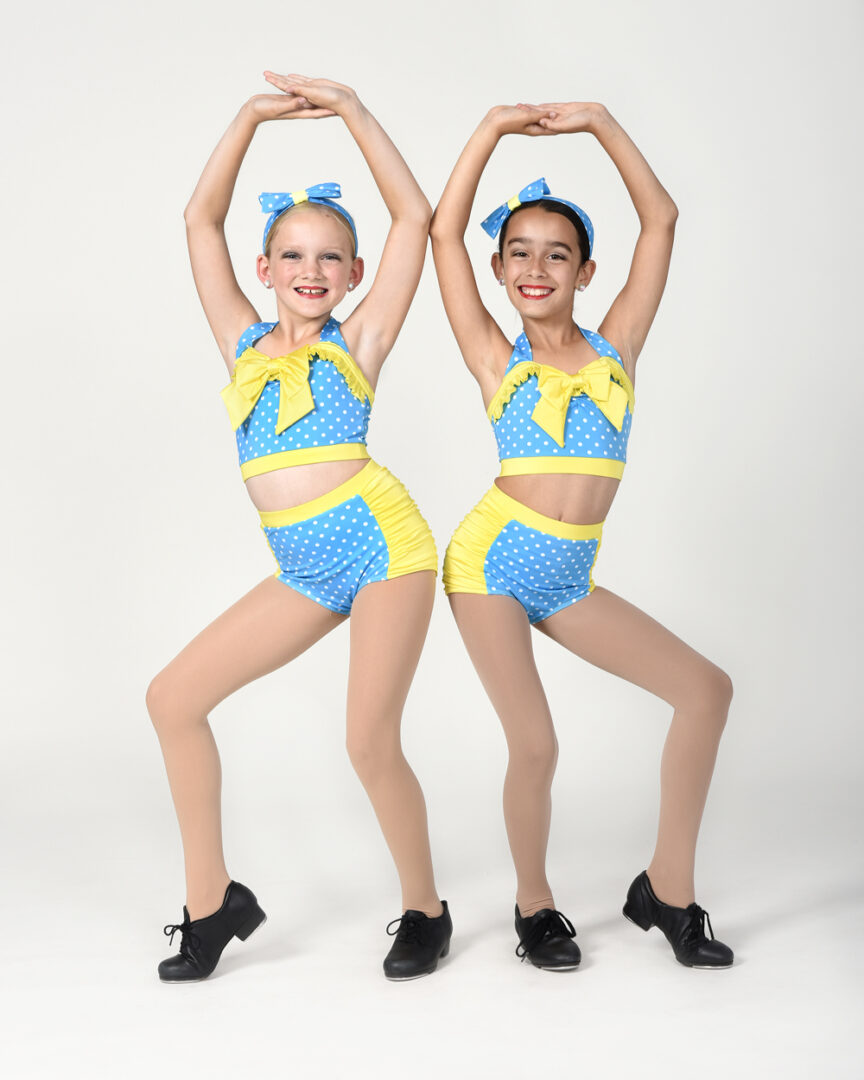 This American dance form is characterized by rhythmic footwork that creates a tapping sound by utilizing the ball and heel of the dancer's shoes. This contributes to the development of musicality, which will greatly benefit students in all other forms of movement. An emphasis on tempo and balance are stressed in tap class. Students explore music elements, learn note value, beat, accent, phrase syncopation, rhythms and patterns.This helps develop the sense of musicality and rhythm, which will help in all other dance techniques.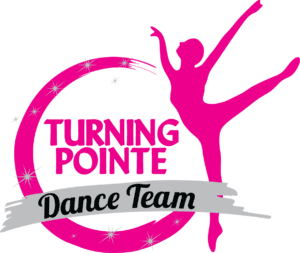 The Turning Pointe Dance Center dance teams are composed of groups of students who are dedicated to the art of dance. These students exhibit a strong work ethic, taking classes in a variety of disciplines with the goal of being the best dancers they can be. Their dance training is accelerated. Participation in intensive workshops, often under the direction of guest choreographers, as well as classes at dance conventions, adds to the improvement of technique.
The TPDC teams attend several competitions each dance season. Competitions are challenging and rewarding experiences. Besides being additional performance opportunities, competitions expose team dancers to the performances of their peers from other studios and regions. Participation in these events builds self confidence, team spirit and friendships.
All team members must audition before a panel of judges. Auditions are held each year in the spring and are by invitation only. The dancers will be placed on an appropriate team based on both age and skill level. Our goal is to bring serious dancers to the next level by offering them the tools they need to focus while encouraging them to be well rounded individuals and team players, preparing them for competitive, collegiate and professional levels.
Parents of dance team members often find that their child accepts challenges, learns to support others and excel in other areas of life because of their dance team experience.
TPDC dance teams have earned numerous awards for overall high scoring achievement. In addition to the team awards, the TPDC instructors have been cited as exceptional choreographers by winning numerous awards as well.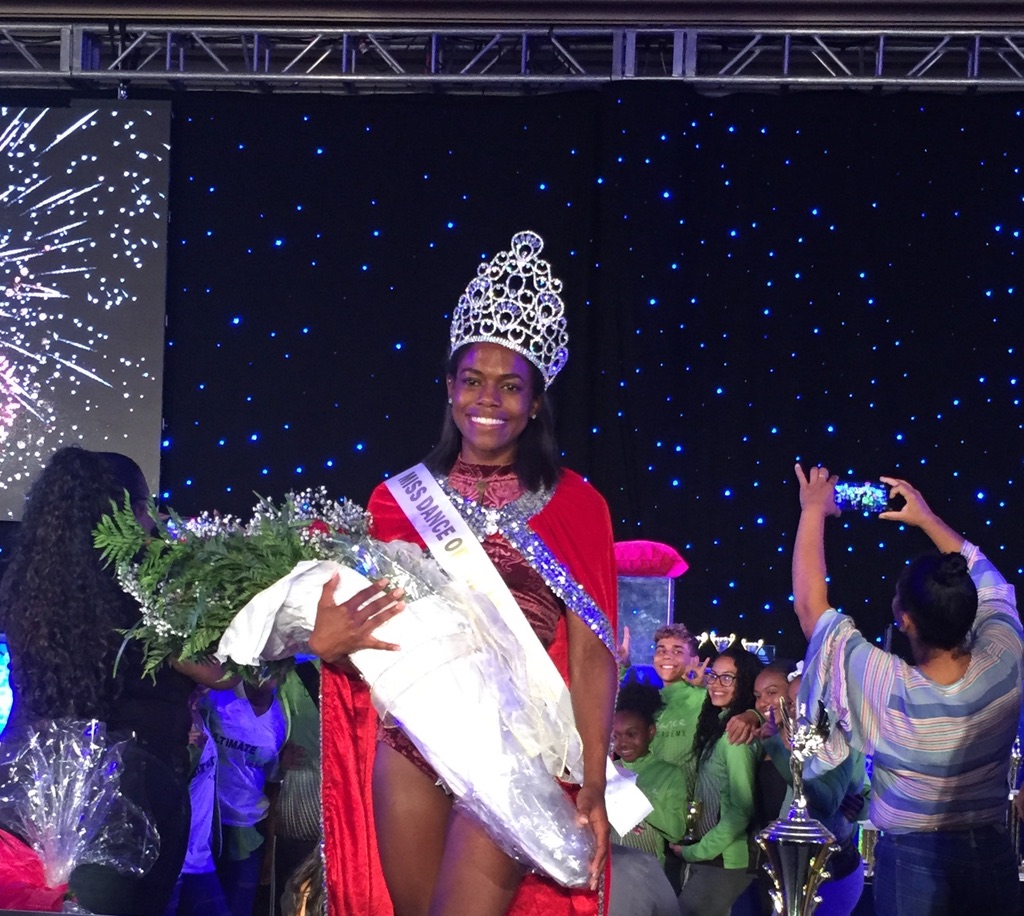 UNITED STATES TOURNAMENT OF DANCE
Emily Carr - Miss Dance of the US 2018