Turning Pointe Dance Center
For 30 years our school has been a leader in dance education. Our reputation for inspiring young people to be the best dancers they can be is one of the primary reasons for our success.
We believe a teacher's influence on the future of a student extends far beyond the obvious physical benefits. The faculty at TPDC is committed to motivate and challenge every student, whether at the recreational or intensive level.
Our teaching philosophy is based on instilling passion for dance while nurturing creativity. We believe that an education in dance benefits the body, mind and soul.
From your child's first class to their senior year, TPDC has a class for everyone. Our students not only receive quality training and professional performing experience but they develop confidence, self-esteem and self-discipline. We encourage teamwork and teach life skills that will help them succeed in other aspects of their lives. Students are learning what hard work and determination can accomplish.
We pledge to give you the finest dance instruction available and are committed to making each dance lesson a positive one. Our dedicated and experienced teachers look forward to sharing their passion for dance with your children, the next generation of aspiring young dancers.
Join us and become a part the TPDC family.
• Remember – each class depends on all of its members! If you withdraw your child from any programs a written notice is required. After providing written notice you are not liable for the next month's tuition.
• Insufficient registration may require a schedule change, cancellation or condensing of similar classes. We apologize in advance for any inconvenience this may cause.
• Excessive Absenteeism – In fairness to all students, poor attendance may result in your ineligibility to continue with your class and/or participate in recitals.
• Please report student absences. Students may make up missed classes by taking an equivalent class. There are no refunds or credits for missed classes due to illness, injury, foul weather or vacation. Classes can be made up by taking an equivalent class.
• All children must remain in the building until transportation arrives, and must be picked up in a timely manner.
• Monthly payments are due the first of each month. Payments received after the 10th will incur a $10 late fee.
• Class change requests after October 1st will incur a $20.00 fee.
• In case of inclement weather, please check our facebook , instagram , or call 973-376-2111.
• Costume invoices will be emailed in October and all payments are due by November 15th.
• No tuition refunds for students withdrawing after November 1st.
• Image and video use is granted to TPDC for any and all photographs and videos taken and can be used for promotional purposes.
Bodyworx Etc. Inc our on site Dancewear and shoes boutique.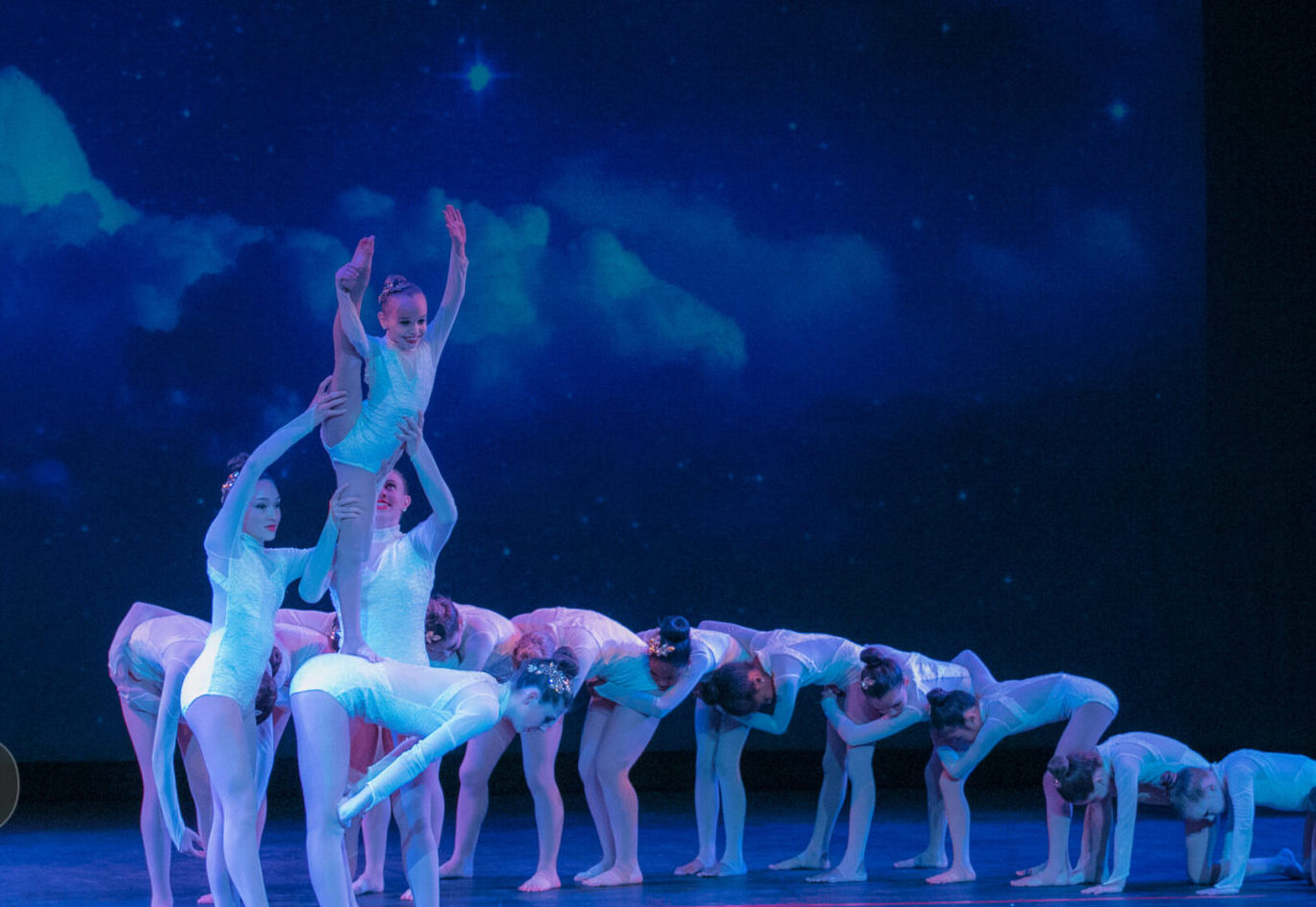 "Scientists are confirming what teachers have long suspected: Music not only touches peoples souls, it also shapes growing minds. When children sing or dance to music they become better readers, thinkers and learners. The more we discover about how the brain works, the more we recognize how crucial music is to children's learning."
Elizabeth Lloyd Mayer, Ph.D.
Psychoanalist/University of California, Berkley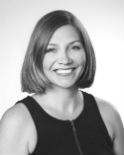 Julie is a graduate of Montclair State University where she earned a Bachelor of Fine Arts degree in Dance. She is also certified with the US Gymnastics Federation. Julie's studies include NJ School of Ballet, Broadway Dance Center and Dance Space. Through her extensive training and performance experience Julie has become a highly skilled, innovative teacher and choreographer. She enthusiastically shares her talent and knowledge with all TPDC students.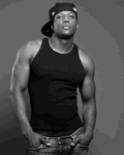 Jude, is an active dancer, choreographer, and teacher in New York City. His classes and choreography focus on musicality and performance, while capturing the emotion, rhythm, and lyrics of the music. Students should expect a fun and challenging class that enhances their performance with precision by fusing hip-hop, street jazz, and modern choreography. Classes will be an outlet to enhance your natural abilities.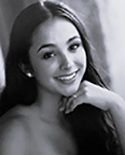 Carly Futrick grew up in Berks County, Pennsylvania, where she studied at Dance Fusion Studios and Berks Ballet Theater. She's trained in various styles and techniques such as ballet, jazz, acrobatics, contemporary, hip-hop, tap, lyrical and modern. In her Senior Year of Highschool, Carly was fortunate enough to intern under Kristin Pontz at Dickinson College, where she assisted and student-taught classes weekly. Currently, Carly attends the Bridge Movement training program, where she studies under world-renowned teachers and choreographers, including Stacey Tookey, Calen Kurka, Roger Vanderpool, Anthony Morregeratto, Corey Snide, Kelby Brown, Anneke Hansen & many more. Along with her intense dance training, Carly has always desired to teach and choreograph for younger artists. She wants to pass down her passion for dance and motivate her students to grow into strong artists. Her pieces have been awarded various choreography awards and recognitions at Regional and National levels. Carly is excited to continue to work with young artists and help them accomplish the things they set their minds to.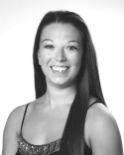 Michelle has had a love for dance since the age of three. At TPDC Michelle trained in all genres of dance, and was a member of the TPDC competition team. Michelle continued to study dance at Montclair State University where she graduated with a B.A. in Dance with a concentration in studio teaching, as well as a B.A. in Family & Child Studies with a teaching certification for Preschool through Grade 3 in 2019. While at Montclair State, Michelle performed in works choreographed by Jessica DiMauro, Christian Von-Howard, Charles Weidman, Lori Katterhenry, and Kim Whittam. Michelle also had her own work featured in Montclair State University's production of Dance Collage 2017. Now, along with teaching at TPDC, Michelle is also an elementary school classroom teacher in Roselle Public Schools. She enjoys sharing her knowledge and love of dance with her students.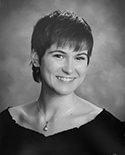 A proud TPDC Alum, Miss Morgan is beyond thrilled to be teaching
this season! Morgan graduated Cum Laude from Pace University
in 2022 with a BBA in Arts & Entertainment Management. While
living in NYC, Morgan worked with various performance companies
such as Parsons Dance as a dance industry research/tour
programming intern, and with Hivewild Dance as a production
assistant. Starting at age two, Morgan has since studied ballet,
jazz, contemporary, modern, hip-hop, tap, pointe, and acro; as well
as Fosse, conditioning, and choreography. "Mo" has trained with
The Joffrey Ballet School, The Martha Graham School, various
local studios and conventions, and worked with professional artists.
In 2018, Morgan graduated as a dance major from the Academy
for Performing Arts in Scotch Plains, where she was inducted into
the National Honor Society for Dance, learned about dance
education and dance history, and took classes at Kean University.
Morgan is also a certified kids yoga instructor, and loves reformer
pilates classes! Combining their love for all art forms, Morgan
hopes to create an environment for students to grow, be inspired,
and express themselves without judgment.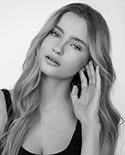 Sydney Law, born and raised in North Carolina, grew up in the convention and competition scene. After graduating high school in 2021, she moved to New Jersey to attend The Bridge Movement Program, directed by Stacey Tookey. She trains under choreographers such as Stacey Tookey, Calen Kurka, Kelby Brown, Corey Snide, Kristen Gorski, Shelly Hutchinson, and Roger Van der Poel, to name a few. Sydney recently graduated from her second year at The Bridge and joined Flight Path Dance Project in 2022. She is a dancer, as well as a dance teacher, award-winning choreographer, and model signed with Wilhelmina Models in New York City.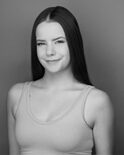 Lexi Lehr grew up and trained in Edmonton, Alberta, Canada at Shelley's Dance Company. She's trained in various styles and techniques such as ballet, jazz, tap, contemporary, hip hop, lyrical and modern. After graduating in 2021 Lexi was accepted into the Bridge Movement training program where she was able to work with teachers and choreographers such as Stacey Tookey, Calen Kurka, Kristen Gorski, Chantel Aguirre, Roger Van der Poel, Corey John Snide, Ray Leeper, Kelby Brown, Anneke Hanson and so many more. Here she was able to continue her training, explore her own creative process, be apart of choreographic residencies and use the mental tools that she learned to mold her future career. She has also had the pleasure of assisting at Camp Protègè under the direction of Stacey Tookey, as well as other choreographers including Stacey Tookey, Calen Kurka, Shelley Tookey, Sarah Dolan, Kelci Tookey, Liz Tookey, and Chantel Aguirre. Lexi is excited to continue to share all she has learned with the next generation.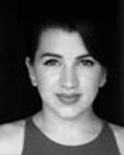 Kelcey Matheny is a New York City based teacher, choreographer, and performer. Kelcey has taught and choreographed for Coupe Theatre Studio, The Dance Centre, Bronx Dance Theatre, Andreas Dance Studio, Serious Fun After School, Inc., Sol Dance Center, and Project Broadway at Broadway Dance Center Children and Teen Program. Kelcey has choreographed Pippin at Nanuet High School, Homeroom, the Musical for Serious Fun After School, Inc., and has been the assistant choreographer for productions of In the Heights at Gallery Players and West Side Story and Cats at New Generation Theatre. She has also choreographed for studios and dance programs in New York, Connecticut, Kentucky, Missouri, and Tennessee. Kelcey's performance credits include 42nd Street at Fulton Theatre, Pippin at Summer Theatre of New Canaan, and Song and Dance Men at Centenary Stage Company. Kelcey received her BFA in Dance from Southeast Missouri State University. www.kelceymatheny.com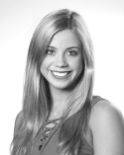 Dance has always been a meaningful part of Alexa's life. After training at TPDC for 15 years, she continued her dance studies at Montclair State University, receiving a BA in Linguistics, as well as minors in Dance and Psychology. Through MSU's Dance Department, Alexa took classes under the direction of Elizabeth McPherson, Nancy Lushington, Linda Roberts, Laurie Abramson, Cindy Thole, Jessica DiMauro and Joao Carvalho. Alexa has also earned her Master's degree in Speech Language Pathology and currently works predominantly with children with Autism Spectrum Disorder. Alexa is very eager to continue sharing her commitment, passion and creativity with her students at TPDC!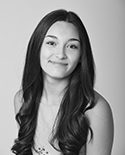 Olivia Otani has deep roots at TPDC.  Born into the family owned business, she started dancing in vitro.  She began studying dance and acrobatics at the age of two.  Soon after Olivia began competing on the TPDC team. She became a passionate and versatile dancer.  Recognized on the competition circuit, she was selected for the USTD National Dance and Acrobatics Team where she had amazing opportunities and experiences performing and studying in NY, FL and CA.
Olivia enjoys sharing her love for dance with our young dancers at TPDC.  She enjoys choreographing and working with children of all ages. She is currently pursuing a BFA degree using her creative mind to become an Interior Designer.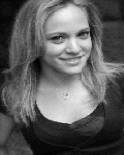 Miss Vanessa has had a passion for dance since she put on her first pair of tap shoes. For over 20 years, she has spent countless hours in dance classes, including Ballet, Pointe, Contemporary, Jazz, Musical Theatre, and Tap. In addition to her formal training, she attended many dance conventions and traveled to NYC learning from esteemed choreographers including Doug Caldwell, Tyce Diorio, Brian Friedman, Frank Hatchett, Laurie Johnson, Charles McGowan, Wade Robson, Gregg Russell, and Barry Youngblood. These experiences helped shape Miss Vanessa's knowledge and appreciation of dance.
She continued her love of dance throughout college, graduating with a BFA in Dance from Montclair State University. While at Montclair State, she had the privilege of performing in works choreographed by Jessica DiMauro, Jay T. Jenkins, Earl Mosley, Twyla Tharpe, Charles Weidman, and Jawole Willa Jo Zollar (Urban Bush Women).
Miss Vanessa's competitive pieces have received numerous accolades at both Regional and National events. She is happy to be part of the Turning Pointe Family and is looking forward to another great season!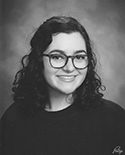 Kimmy Rubin has been dancing for most of her life. She has been a member of the TPDC family since she was 2 years old. She was a member of the competition team for 8 years and took classes in all genres, including ballet, jazz, contemporary, hip hop, tap, and pointe. Kimmy attended Ithaca College where she earned a degree in Speech-Language Pathology & Audiology with a minor in Education Studies. Throughout her college career, she continued dancing and began choreographing as a member of student led organizations IC Unbound Dance Company and IC Tap Club. She is a licensed Zumba instructor for adults and children ages 3 and up and previously worked as the Dance Specialist at a local day camp. Currently, Kimmy is studying at Montclair State University working towards a master's degree in Speech-Language Pathology and plans to work with early intervention and preschool aged children post-graduation. Kimmy is excited to combine her two passions of dancing and working with young children!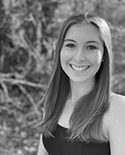 Kelly's passion for dance began when she took her first A/B/T class at Turning Pointe at the age of five.  Her love for dance only grew as she trained in a variety of styles over the years, including ballet, jazz, acro, contemporary, modern, pointe, hip hop, and tap.  Kelly was also a member of TPDC's competition team for seven of her thirteen years as a student at the studio, competing on the regional and national level.  In college, Kelly was a member of University of Richmond's University Dancers Company and took classes under various renowned artists, striving to broaden her knowledge of dance.  While she received a B.S. in Biology concentrated in neuroscience and currently works in the clinical research field, Kelly's love for dance never faltered.  Kelly is excited to jump back into the TPDC family and share her love for dance with the studio's young dancers!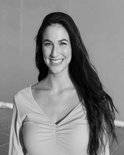 Zina has had a passion for dance since she first stepped foot into the studio. Zina was a student at Turning Pointe Dance Center for 15 years and has been dancing ever since. She took classes in all genres such as pointe, ballet, contemporary, hip hop, jazz and acro. Zina received a B.S in Exercise Science and a Minor in Dance Arts from Kean University. She is now planning to go onto Graduate School to receive a Doctorate in Physical Therapy. Zina is excited to apply what she's learned to her students at TPDC and is eager to continue sharing her love and passion for dance!
Meghan has a passion for dance, which is evident in all aspects of her life. She danced as a student at Turning Pointe for fifteen years, and has received her BFA in Dance from Montclair State University. Her dance education ranges from ballet, pointe and jazz, to hip-hop, tap, and modern. She has performed pieces by choreographers such as Lori Katterhenry, Maxine Steinman, Robert Battle, Joao Carvalho, Jessica DiMaurio, and Jawole Willa Jo Zollar, the founder of Urban Bush Women. Her choreography was featured in the Montclair State University production Dance Collage 2010. Meghan has been on the teaching staff of Turning Pointe Dance Center for 11 years, and continues to challenge her students with exciting, technical, and inventive choreography.